Back for part two of my Year in Review!
May
May was actually quite a decent month, if I remember correctly. I finished the semester, went to Stars on Ice in Canada twice (in two days), and made photographing Chicago more of a priority than it had been during the gloomy months. I moved, from a tiny apartment in the Loop to a slightly roomier apartment in the West Loop, and I fell in love with my new neighbourhood and my shiny kitchen.
I kicked off May with a trip to Toronto to see both my friends and my favourite annual Canadian skating show: Stars on Ice! Some of the cast remains the same between the U.S. tours, but a few cast members always leave the tour to make room for the Canadian amateur competitors that have just finished their seasons. Apologies for the onslaught of CSOI photos; I sat on-ice with a 200mm lens and kind of loved some of the results, even though they went low-budg and didn't use coloured spotlights for the tour.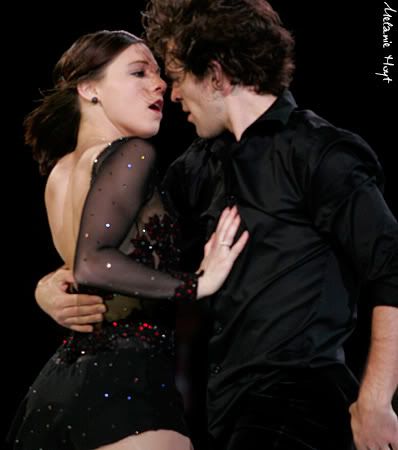 Jessica Dubé & Bryce Davison skated to "Black Magic Woman" in the first half.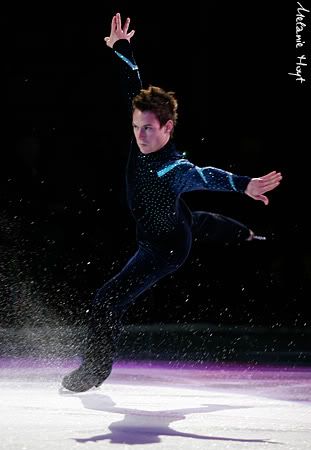 Shawn Sawyer and a sweet example of spraying ice
2002 Olympic pairs champion Jamie Salé in "Mercy," one of my favourite group numbers ever. I still want to learn choreo to the dance break in the middle.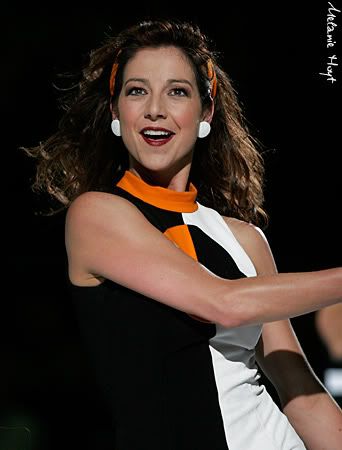 Jennifer Robinson in "Mercy." I realize I have another photo of JRo from the U.S. tour in my last post, but she is habitually extremely photogenic through my lens.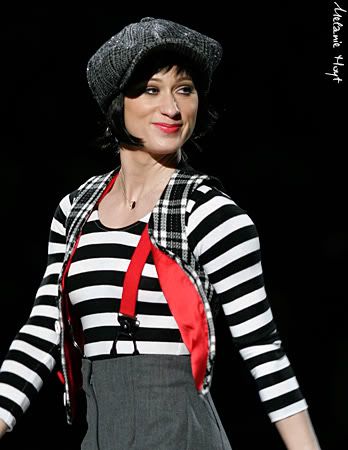 Joannie Rochette, then a 4-time Canadian champion, in another fun group number called "Sock Him in the Jaw." This number really grew on me over the course of the tour. Really cute, and I love the costumes, even though they mix patterns!
Patrice Lauzon in a Stars on Ice tradition—a gratuitous guys' group number for the enjoyment of the mostly-female audience.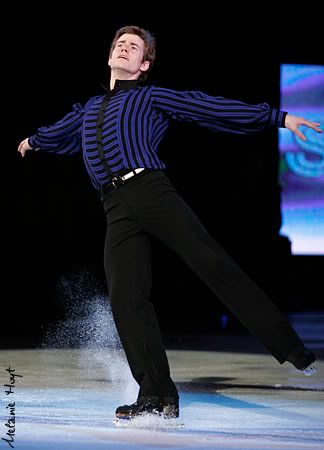 2008 World Champion Jeff Buttle and my favourite photo I've taken of him, ever.
The next night, we went to the show in Hamilton, since it's not far from Toronto and it's always a fun show because it's the one that gets taped for TV. Plus, the Copps Coliseum is one of the best arenas for skating, ever. Just trust me on this. Since it was the TV taping, they reinstated the coloured spotlights!! So although I hadn't planned on taking a ton of photos and I'd also forgotten to bring a fully-charged battery, I did get a few choice shots.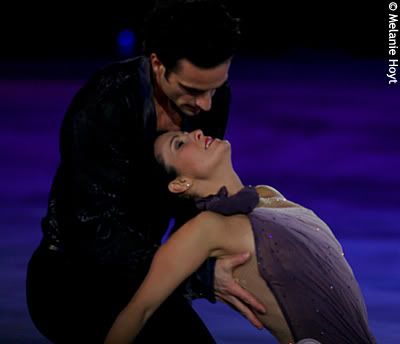 Certainly one of my favourite teams/skaters to shoot, because they are always so photogenic, Marie-France Dubreuil & Patrice Lauzon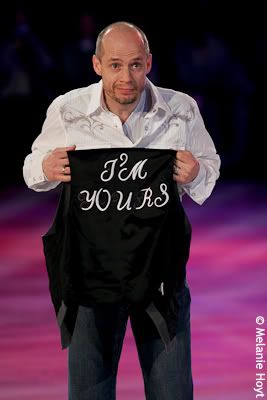 4-time World Champion Kurt Browning—always a guarantee for a great shot.
The following day, we drove back to Hamilton to drop off Chele with her ride to the airport in Buffalo, and since we were there, Christina took us to a waterfall in her hometown, Webster's Falls:
I was wearing flip-flops and not hiking boots, but I persevered and it was worth the slippery hike through the mud for this shot.
And while we were there, we did some photoshoots with each other. Christina took this one of Jules and me, and I kinda love it.
Then I went back to Chicago and took my favourite photo of Chicago so far the following week: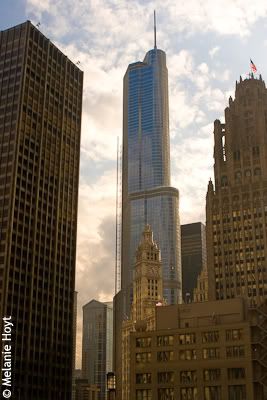 I was in Streeterville when I took it, and the tall shiny building in the centre is the Trump Tower. The shorter building in front of it is the Wrigley Building.
Some fabulous friends helped me move, and while clearing out my old apartment, Jamie discovered its major design flaw: a random nook off the living room. I used to keep my ironing board and some suitcases there.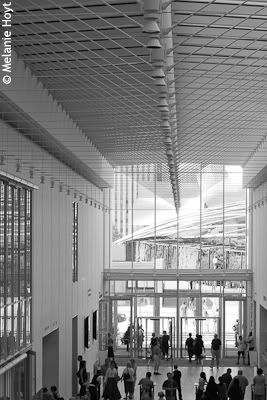 The Art Institute, my favourite Chicago museum, opened its new Modern Wing in May. Admission was free for the first week!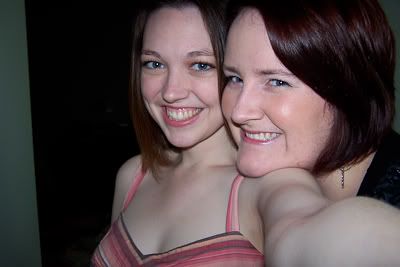 And then Jules came to visit! She helped me get settled in the new place and we went to see Mary Poppins on the stage. Awesome show, and we looked so pretty heading out to the theatre.
June
I always hope to have a happy June because my birthday is in June, but 2009's June was a little rough. I won't get into everything here, but it was an emotional month, so the birthday celebrations were just what I needed. Yep, I had two: one on my birthday with Chicago friends, and one two weeks later, when the girls flew in and surprised me!! Yes, I do have the best friends ever. Thanks for noticing.
For my birthday, we went to one of my favourite places in Chicago, Molly's Cupcakes in Lincoln Park. Best cupcakes ever, and I don't even love cake normally. Afterwards, we hit up Guthrie's Tavern in Wrigleyville, known for its wall of board games! This nerdy girl was very excited about board games at a bar, and thankfully, she has nerdy friends, too.
There are skates in a plastic bubble on the wall at Molly's. I was a little late to my own birthday, and by the time I got there, my friends had already planned this photo for me.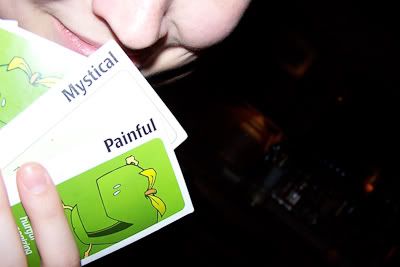 Among other games, we played Apples to Apples at Guthrie's.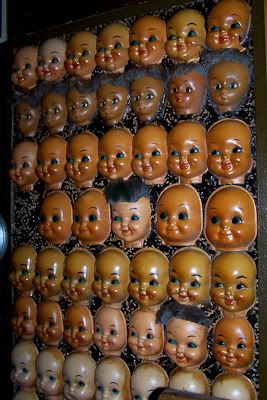 Don't look up at Guthrie's, or you might accidentally have nightmares about these for weeks.
Two weeks later, the girls came! I had a wine & cheese party the first full day they were here (planned before I knew they were all coming), we took a 2-hour bike tour up the lakefront, and did some sightseeing around the city. It was Christina and Jen's first times in Chicago, so I wanted to make sure they loved it.
Impromptu photoshoot before the party: Christina, Jules, and the Québec flag.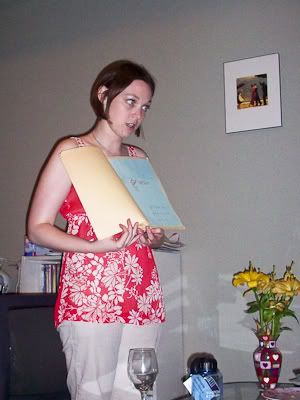 My guests demanded a reading of my very first book, The Kids Get Lost. I wrote it when I was 6 and it won 3rd prize in my school's Young Authors contest. Only because the judges clearly didn't understand the symbolic twist ending.
On the way to Millenium Park to rent bikes, I finally got a photo with an Olympic bid sign. One of the great heartbreaks of 2009 was seeing my city lose the Olympic bid. I've been saying that Chicago would be a perfect summer Olympic host since I was, like, 9.
Girls in bike helmets at North Avenue Beach: Christina, Jen, me, Chele, Jules. Love this view of the skyline!
There's a random bridge just south of the Kinzie Street Bridge that is always up. We all took photos of it when we crossed the river on our way to Near North for some Berry Chill and light shopping.
At the end of the month, there was a baby shower for Marynia. She already knew she was having a boy and had decided to name him Dante. Since we're writing geeks, that meant that we had to have an Inferno-themed shower. That serves as the explanation for why there is a plastic baby floating in my cup: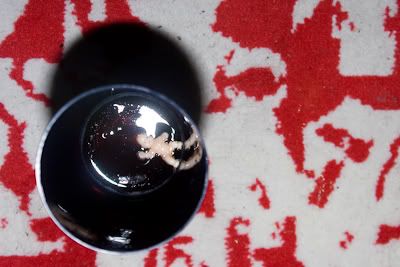 On the final day of the month, Yvonne and I took in a Barenaked Ladies concert, free as part of the Taste of Chicago.
July
I did a lot in July. See below: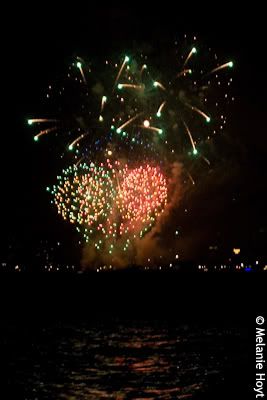 On July 3rd, I went with friends on a boat out on Lake Michigan to see the fireworks at the lakefront. Fantastic experience, especially since they've cancelled the city-wide show in 2010 in favour of smaller, neighbourhood celebrations.
Ferris Wheel at Navy Pier, July 3rd.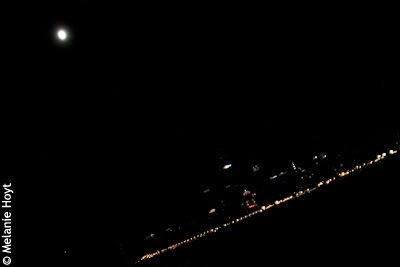 My city, July 3rd.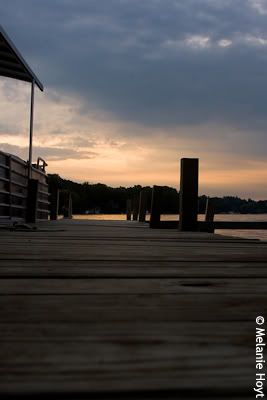 On the 4th, I went to a fabulous holiday party on Oconomowoc Lake in SE Wisconsin. Gorgeous setting for some photography.
Also good times with friends, including Jenny & Sam, as featured here.
And of course, fireworks.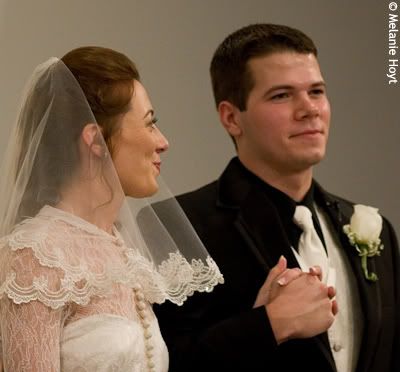 On July 17th, Lizz and Jonathan got hitched in Owosso, Michigan, and I was there to take this photo.
One of the great surprises of the year was my extended family's decision to move to Illinois. During the weekend that they came to Rockford to look for a place to live, we went mini-golfing. L-R: Bradley, Danielle, and Kristin.
Danielle
Kristin
Bradley, with Kristin in the background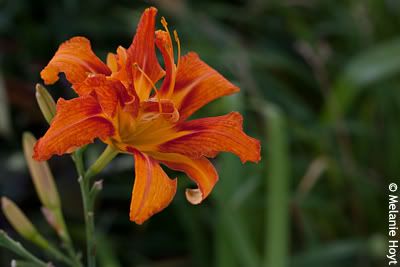 I took photos of the flowers in my stepdad's garden behind their house.
And my friends and I wish Adam a happy birthday with a surprise picnic at a screening of a movie in Grant Park. He's just blowing out a candle on a red velvet cupcake here, I promise.
August
August began a whole new phase in my life and career as a skating photographer. I shot my first event with Phil Culhane Photography, Minto Summer Skate in Ottawa. Over the course of the season, I agreed to shoot as many events with him as I could when he required a second photographer. He's the contracted photographer for Eastern Ontario section events, and many of those events are run on two rinks simultaneously. Fortunately, for me, he can't be two places at once. The days are long—sometimes 15 or 16 hours, mostly on my feet, but the feeling of standing boardside while skaters of all ages and levels step out onto the ice to compete is such a thrill. I'm happy to capture their moments. Especially when it's ice dance.
Alexandra Paul & Mitchell Islam, skating the Argentine Tango in the Junior Compulsory Dance event at Minto Summer Skate
Katie Desveaux & Dmitre Razgulajevs, Pre-Novice Free Dance, Minto Summer Skate—love the airborne shot!
Nicole Orford & Malcolm Rohon-O'Halloran's Mask of Zorro (junior) free dance was one of my early favourites this season.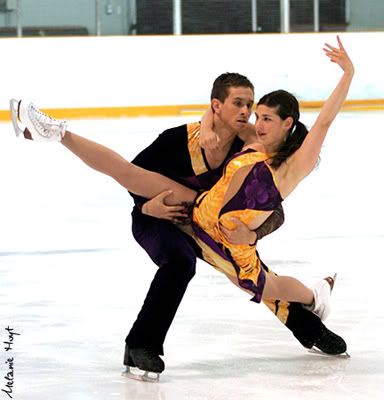 Hometown team Hélène Létourneau & Kevin Boczar in the Senior Free Dance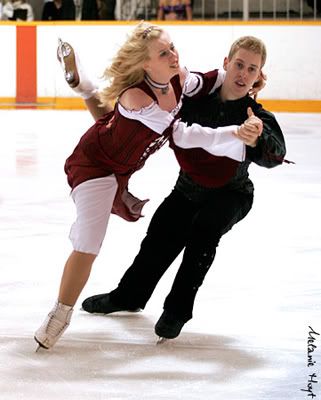 Shanna René de Cotret-Laporte & Simon Tanguay, Novice Free Dance
I love compulsory dances more than most people, even most skating fans, even more than a lot of ice dancers themselves, I'm fairly sure! This year, the Canadian novice dancers competed one of my favourite compulsories to photograph, the Silver Samba. I love it for the bright costumes and lots of opportunities for two-face shots, unlike the waltzes which are done mostly in face-to-face positions. This team in lovely yellow & black costumes is Mireille Poudrier & Benjamin Smyth.
After 4 busy days at Minto, I had one day off. Phil and Rhonda were kind enough to drive me to Lake Placid, so I didn't have to take multiple forms of public transportation over 8 hours to get there (car trip: 3.5 hours), and then I spent five fabulous days shooting the Lake Placid Ice Dance Championships with the other terrific ladies from Ice-Dance.com. It was my third consecutive year at the event and I can no longer imagine my summer without it. In addition to action photos, we also offer portrait sessions to help offset the cost of having all of us attend & cover the event. It's hard to narrow down so many photos to just a few from each day, but I tried!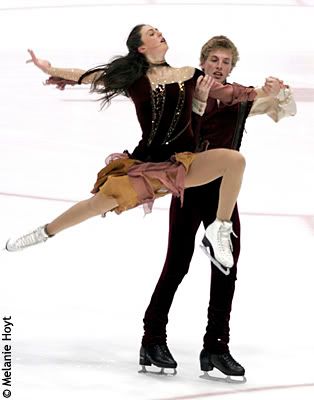 First great shot of the week was Alexandra Aldridge & Daniel Eaton's (novice) free dance practice, shortly after I did a photoshoot with them.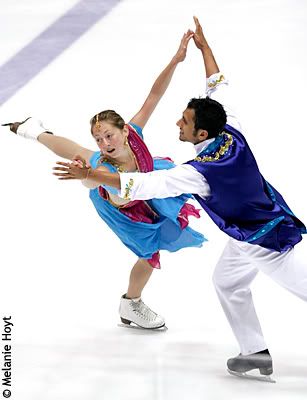 Victoria Coulthard & Peter Ahluwalia's Slumdog Millionaire (novice) free dance, in practice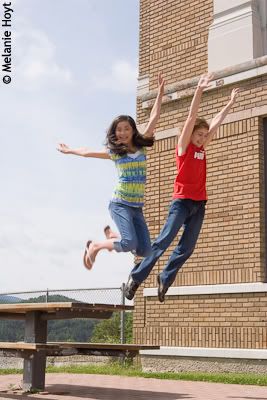 Day two began with a photoshoot with juvenile dancers Hannah and Sasha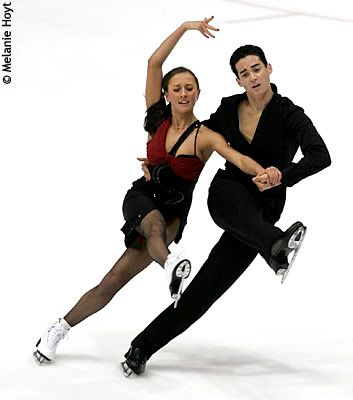 Junior dancers Anastasia Olson & Jordan Cowan run their tango free dance in practice
Cassandra Tipps, who competed in both the junior and senior solo original dance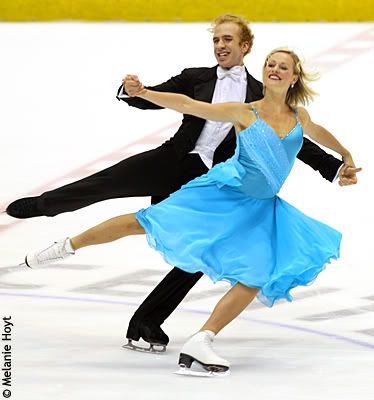 Tarrah Harvey & Keith Gagnon, always one of my favourite teams to photograph. Going into the week, they thought they'd only be able to compete in one or two events because Tarrah had a foot injury. They took things one step at a time and ended up skating in all of their scheduled events— 7 dances (plus practices) in 4 days, culminating with a win in the senior combined compulsory event. This shot is from their first dance of the week, the Open Golden Waltz.
I don't often choose white costumes as my favourite photographs, so you know that Kim Navarro & Brent Bommentre's free dance to "One" by U2 and Mary J. Blige had to be special! This is actually from practice, when the first viewing of their program had me in tears. Okay, okay...I cry all the time. But a run-through? An incomplete run-through, even? This was, in my opinion, one of the best programs of the year.
Juniors Charlotte Lichtman & Dean Copely charmed the audience with their Chaplin free dance
Trina Pratt & Chris Obzansky in the Senior Free Dance with a Led Zeppelin program
Shannon Wingle & Tim McKernan, Senior OD Practice, Irish folk
Evening photoshoot with Cassie & Damian, a novice-level team. We just stepped into the parking lot behind the arena, and we created some great shots with some simple backgrounds.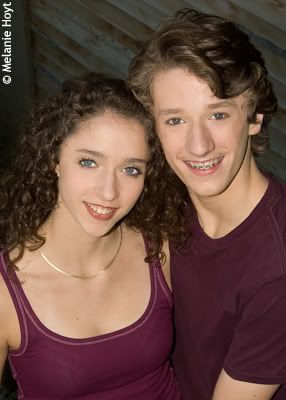 It was my second year in a row to do a shoot with Danielle & Alex Gamelin, twins dancing at the novice level this season. Love working with them and love watching them skate.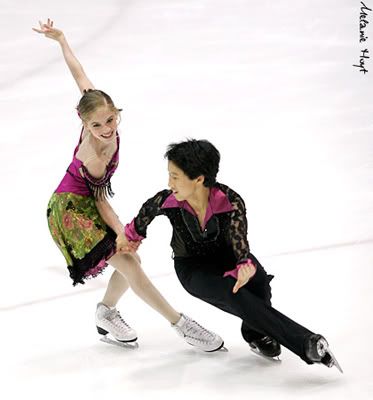 On the last day, it's such a treat to close the event with the juvenile and intermediate free dances! The younger kids are adorable and always have a ton of energy. This is Madeline Edwards & Zhao Kai Pang, who won the intermediate free dance.
Anastasia Tsukerman & Logan Bye, intermediate free dance
Ramona Wright & Matthew Loiacono, intermediate free dance
It wasn't all just work in Placid, though. Jules and Christina arrived triumphantly at about 3.30am on Friday and had a great time taking in the events in North America's most picturesque Olympic town. When it was all over, we squeezed in post-event drinks with our favourite Team BC coaches, Megan & Aaron, before another late night drive.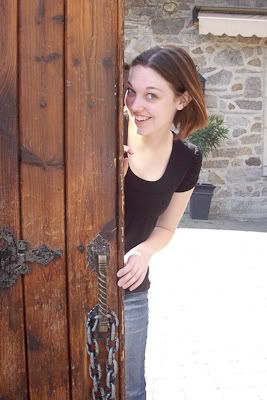 Leaving Placid sometime between 11 and midnight doesn't get you into Montréal too early, I can tell you that much, and it's even more problematic when you don't have a hotel room. New Rez came through for us again, but then we overslept our early alarm and had to do some speedy sightseeing in Old Montréal on Sunday morning. So speedy, in fact, that I didn't even feel like taking pictures. I did, however, pose for this one behind a old-fashioned door.
We went to yet another competition in Montréal that afternoon (my 3rd in 10 days, if you're keeping track!), but I didn't shoot it. In fact, we were so exhausted that we only watched a few free dances and took this gem while we were getting some air outside, hoping that the drizzle didn't turn to rain.
Lauren's late August birthday is the last summer celebration for my group of MFA friends, and we celebrated in style with sushi, a neighbourhood bar, and karaoke. Here I am, celebrating with Adam and Jamie.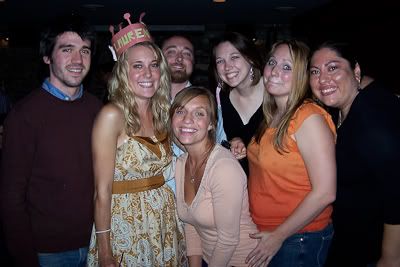 And here's a good portion of the MFA crew: Jamie, birthday girl Lauren, Adam, Brittany, me, Heather, and Yvonne
Whew, that was a long one! Part 3 is forthcoming. Expect skating, skating, skating, Michigan foliage, skating, skating, self-portraits with the girls, skating, cute kids, skating, and finally, some skating.