The weather in Chicago (and across the country, from what I hear from my friend in Massachusetts) has taken a dramatic and sudden turn toward summer this week. I love hot summer days because I am almost always chilly, but I feel like I didn't get to enjoy quite enough spring this year. We had some beautiful weather in March and April, but it seems like most of May has been cold and icky. So I finally got around to editing some of the photos that I took on my April walks around the city and thought I'd share what makes a beautiful spring day for me.
This spring, I started working the early shift twice a week, unloading shipment and stocking shelves. It's tough to get up so early, but I love the feeling of leaving work in mid-morning, when everyone else is tucked away in their office cubicles and the tourists haven't descended upon the city yet. It's extra nice when a splash of colour greets me just a few steps north of my store: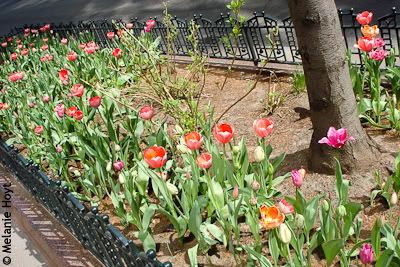 I love tulips!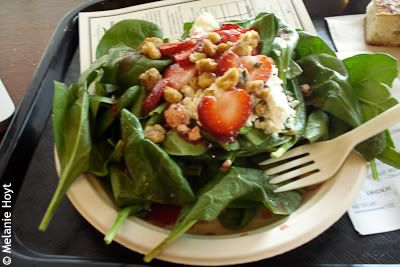 I also love eating at the great lunch spots sprinkled around the Loop, and the organic spinach, fresh strawberries, feta, and candied walnut salad at Specialty's is spring on a plate.
From Specialty's, I head home, back to my neighbourhood across the river. I love living so close to the Loop—so much that once it warms up, I'll even get up 20 minutes earlier so I have enough time to walk to work in the morning.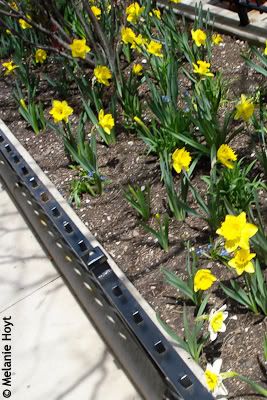 As if the tulips weren't enough, there were daffodils blooming in the West Loop.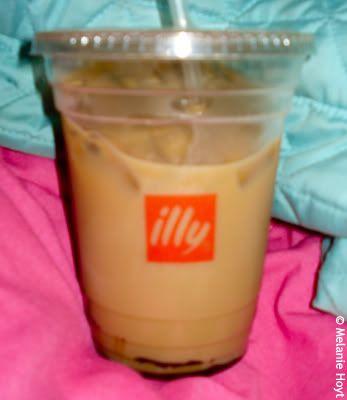 Perfect way to cap off a perfect spring day? An iced vanilla latte from the San Marino Deli. They take a little longer than the Starbucks across the street, so I can't go when I'm in a hurry, but it's worth it when I can take a few extra minutes for Illy coffee (my favourite) and the extra care they take when making the drinks.