I had a rough day at work today, to say the least. Can I just suggest to the consumers of the world (or at least those reading my blog) that you be nice to the retail slaves of the world? We'd appreciate it. Or at the very least, refrain from smacking our hands. Personal space means a lot, plus respect is nice. Just some ideas.
One thing that always gets me through tough days is thinking about the people I love. I was blessed to spend Sunday afternoon with my cousins and although I didn't take photos since we just spent a very hot afternoon basking in the air conditioning, watching hockey, and eating pasta, I thought I'd share some photos of the kids from the spring that I haven't blogged yet.
The kids and my aunt spent a spring break week with some friends from Minnesota at a resort kind of near the western suburbs. They had a lot to do at the resort, but they also came downtown a couple of times, and I was more than happy to play tour guide on a day when I wasn't working. (Fact: I love playing tour guide.) We ate at the French Market and then took the Water Taxi to Navy Pier. I had to leave for class shortly after I navigated them to the Pier, but I loved spending some time with them on a beautiful spring day in my city.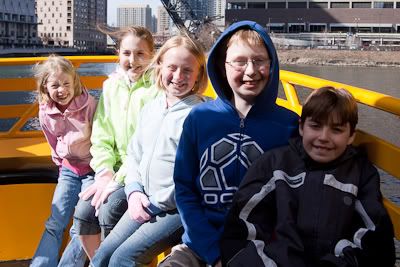 Kids on the Water Taxi
A few days after their Chicago outing, I got to see them again when my parents and I drove up for Easter dinner. My aunt and uncle are fabulous cooks, so the food was fantastic and of course, the company was even better. Easter is my favourite holiday after Christmas, but this was the first time that we've ever spent it with them. It made the special day extra special.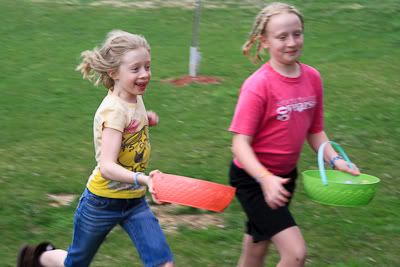 Girls go racing to find the eggs that my mom and uncle hid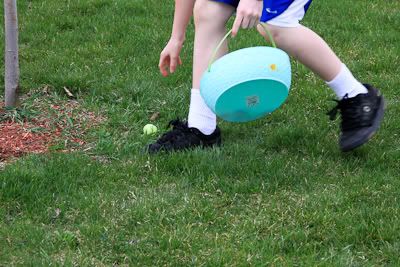 I love that Bradley's not too old for stuff like this yet. Not sure how many more years he'll be excited about an egg hunt!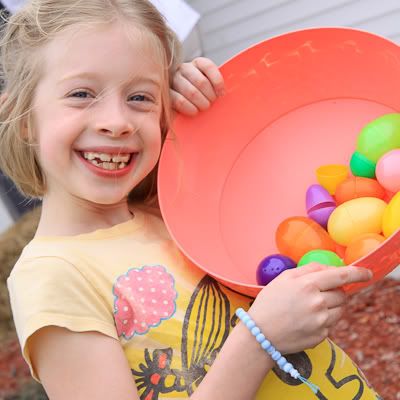 Little Miss Sunshine with her basket
Kristin rocking the braids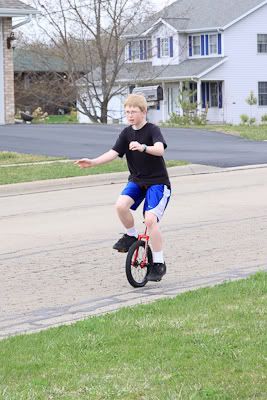 Bradley is kind of awesome because he rides a unicycle.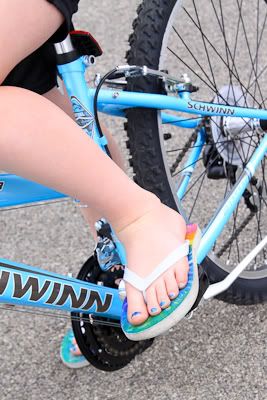 Kristin had the foresight to match her flip-flops to her new bike.