I can't remember the last time that I had nothing to do. So even though my spring semester ended over a month ago, I haven't really stopped and I'm just as stressed as I was when I was finishing up my term paper. So here's a recap:
April
- I went to Ottawa to shoot the Gloucester Spring Fest skating competition. Great weekend for spending time with my Ottawa fam, not such a great weekend for camera shutters. The shutter died on both my main 50D body and on my backup 20D. On Day 2 of the competition, I had to shoot with Phil's backup body & a lens borrowed from a friend—and it was Nikon, so all the controls felt "backwards" to me. But I was glad that they had them!
I got to shoot quite a few Interpretives at Gloucester, which is a departure from usual competitions, to say the least.
- I joined a small group Bible study, which might sound like a small thing, but I'd been wanting to get involved in one for years and finally found one. I just feel really fortunate to be in the group that I'm in and to have the opportunity to get to know a great group of ladies.
- I wrote a pretty awesome term paper on Jane Austen's Sense and Sensibility and how the 1995 Hollywood and 2008 BBC film versions have interpreted it. I worked really, really hard on it and ended up with an A in the class, so I am proud of how it turned out.
- I went to Toronto for the 4th consecutive Annual Canadian Stars on Ice Weekend. Jules, Christina, and I only went to one show this year, since we all thought that the tour was a bit lackluster this year. Some good programs, but overall, too many people on the ice who didn't look like they wanted to be there.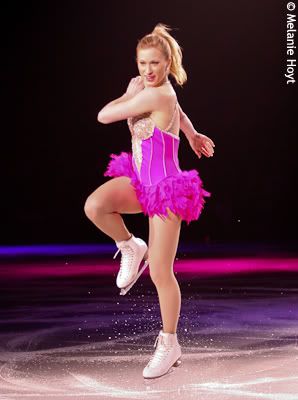 Joannie Rochette was marvelous, as always. She lit up the arena in the second half with "Show Me How You Burlesque."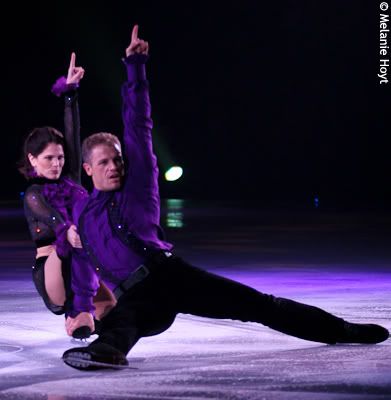 Jamie Salé & David Pelletier, in one of the few moments in their Prince number where they weren't dancing facing opposite directions.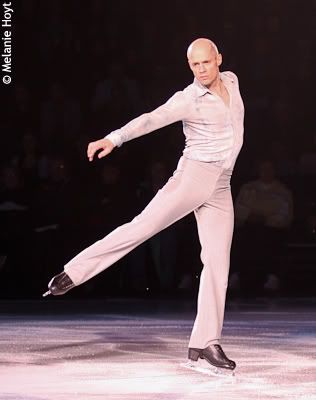 I thought that Kurt Browning's "Downstream" was the best program in the whole show. Just gorgeous.
So instead of going to the Hamilton show, we picnicked in Niagara-on-the-Lake on Saturday and then Jen joined us for bougie brunch and shopping on Sunday. Great weekend with the girls!
May
- I had to get right to work, as I had some writing deadlines right at the beginning of May. I'm also transcribing a big block of focus group interviews, which I'm supposed to finish before I leave for Europe, but this will definitely not happen. Between all of this, I've also been trying to work on my thesis, but I've been frustrated with how little time I've had. It rained most of the month in Chicago, so at least I didn't mind staying inside!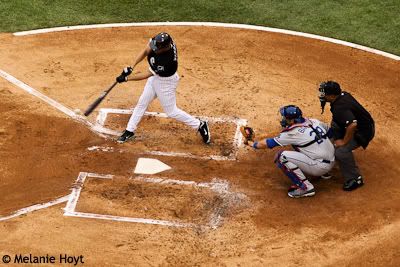 One nice day, I did get out to see a Sox game with a group from church. I grew up going to a game every year with my family, but before this game, I hadn't been since 2004! This meant that this was my first try at shooting baseball. I discovered that it's much easier than skating, since they stand in the same places and do the same things over and over again. Ha. I would love to shoot more baseball from closer to the field. Although I got a lot of good shots, I was lacking eye contact up in the bleachers.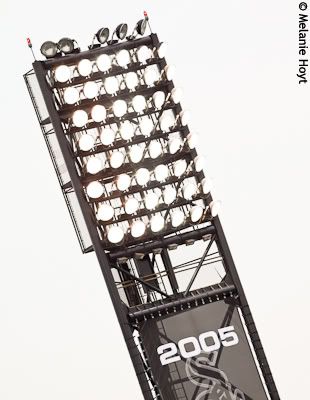 This also means that it was my first time seeing this sign!
June
- I'm getting ready for the big summer trip of 2011: London, Normandy, Brittany, Paris, Edinburgh, and Cardiff! Woooooo! I'm thrilled about the opportunity, but it's stressful because there's so much I want to get done before I leave, and also because tuition for the course is about twice as much as I thought it would be, so I have to completely clean out my savings account. I don't anticipate being able to afford food in London. Since I'm going to be there for 2 weeks, this might be a problem. I don't think I can bring that many fruit strips.
- Yesterday was a really stellar kickoff to my birthday week. After church in the morning, I walked over to the Printers' Row LitFest and wandered the tables for a bit before having a froyo/latte lunch. Then I met my mom at Symphony Centre, where we went to the CSO's final concert of the season, Mahler's Ninth with Haitink conducting. It was brilliant, as can be expected from Mahler+CSO+Haitink! Finally we capped off the night with dinner at Piccolo Sogno. It's in my neighbourhood, and I've been wanting to go for a good three years, but have never planned it far enough in advance. For a Sunday night at 6, I had to make a reservation two weeks in advance, but I was so glad that I did! Magical patio setting paired with artichoke tortelloni? Yes, yes, yes. Only a chocolate hazelnut molten cake with a scoop of hazelnut of gelato could have made it better. Good thing that was on the menu, delivered to our table with "Happy Birthday" written in chocolate sauce and complete with a candle!
But after such a delightful day yesterday, today's return to the grindstone was inevitable. I started the morning by writing a post for my
travel blog
about New England, and I've been slowly piecing this together all day as I take little breaks from transcribing. It's beastly hot out, but my next task is to hike down to school to pick up reading materials for tomorrow's class. I might just have to grab a froyo to make the walk less brutal.