Picking up where I left off with my last entry, here's the 2nd third of 2011!
May
Apparently, I didn't do much in May besides work as much as possible to store up money for Europe. The only event of note was a baseball game with a group from my church. I had been going to the University Village campus of Park Community Church since late 2010, but I didn't start meeting people until this spring. Going to the Sox game was extra special for me because it was my first trip to Comiskey since they won the World Series in 2005.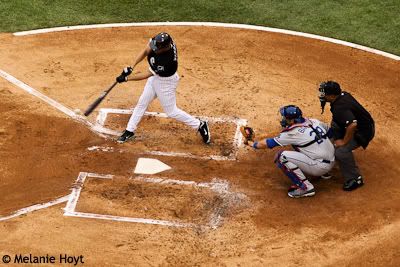 Other than that, I think I mainly stayed inside and planned for the Europe trip!
June
Of course the main event in June was the start of the European Adventure, but before I left, I had to celebrate my birthday multiple times. You understand. My first celebration was with my mom, and we finally had a chance to try Piccolo Sogno, the Italian restaurant in my neighbourhood that is always packed and gets amazing reviews. It definitely lived up to its reputation! I also treated myself to brunch at the Bongo Room on my actual birthday, and then I went to Toronto for Sixth Annual Birthday Weekend with Jules and Christina.
I wasn't originally going to go to Toronto—Christina won tickets to the Glee concert on the radio, and I was supposed to be in London, so she and Jules made plans to go. When my departure date got moved back, they asked me to come, but I had to turn it down once I looked into ticket prices for the show. So then Christina announced that she was able to get an extra ticket, and I believed her, because I didn't think she'd lie to me. ;-) It turned out that she and Jules had decided to buy a ticket to the show for me for my birthday, so we'd have birthday weekend together again. I have the best friends!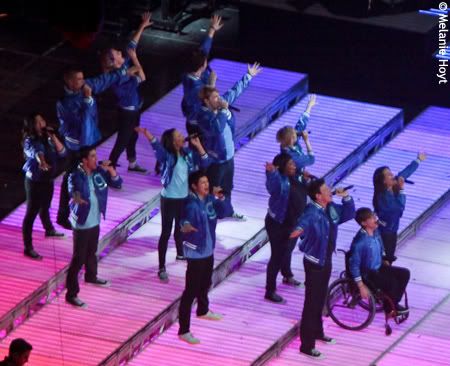 The show was awesome! They sounded fantastic and did so many of the songs that I would have picked, if I had been in charge of the set list, including "Somebody to Love" as one of the encores (as pictured above)!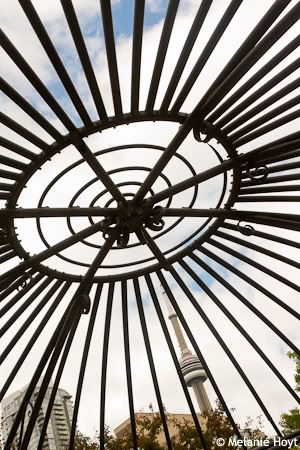 On Sunday, we went to the Toronto Music Garden at my request, which is a waterfront park designed by Yo-Yo Ma around Bach's 1st Cello Suite. I had wanted to go the year before, on the road trip, but it was just a tad difficult to get around Toronto that day, what with the rioting and all.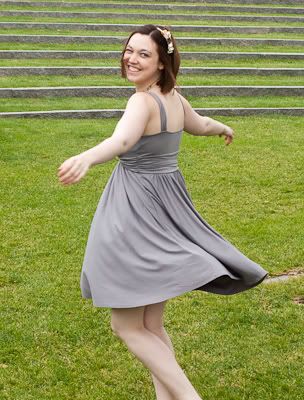 I only had 3 days at home after the Toronto weekend before it was time to leave for EUROPE. I was starting off in London for two weeks, as the second half of a summer course. The first half had been done in Chicago, with 5 students from London Metropolitan University joining us to study Chicago writers. Then we all headed to London together to study London writers. At the end of the course, my mom met me in London, and we traveled together for about two more weeks, hitting Paris, Normandy, Brittany, Edinburgh, and Cardiff. A little over half of the trip has been chronicled at my
travel blog
, with more entries still to come. So in here, I will pick one photo per day to post.
June 16: fly from Chicago to London.
June 17: Arrive in London, get to hotel, hang out in train station, buy voltage converter. No photos of note.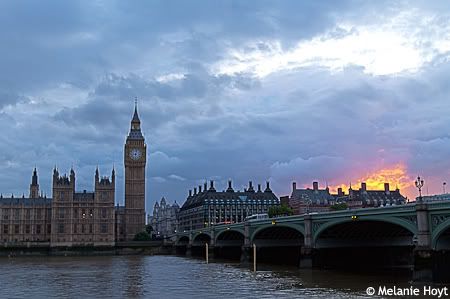 June 18: First sightseeing day! Trafalgar Square, Westminster Palace (pictured at sunset), monsoon, pub lunch.
June 19: St. Paul's, Notting Hill (Portobello Road pictured), take 2 of Westminster at sunset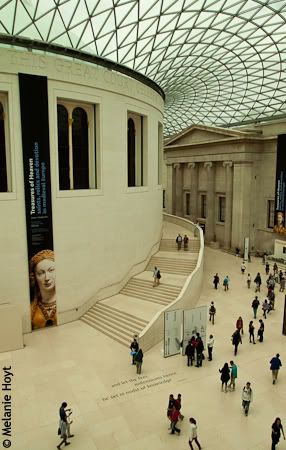 June 20: mainly the British Museum
June 21: Bus ride from Portobello Road to South Bank Centre, Tate Modern, traditional fish & chips, Camden. Shot of St. Paul's and Millenium Bridge, taken from near Tate Modern.
June 22: no photos taken. Must have rained.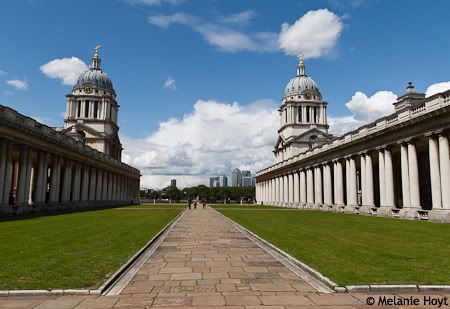 June 23: Greenwich! Gorgeous day, gorgeous views, gorgeous buildings.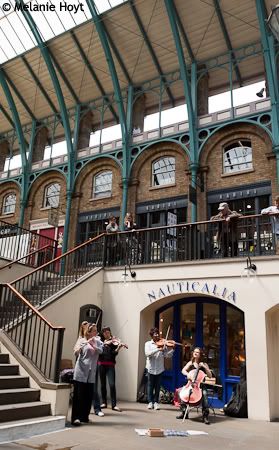 June 24: One of the best days of my life. Covent Garden (above), London Transport Museum, National Gallery, National Portrait Gallery, froyo, cupcakes, macarons from Ladurée, amazing coffee from Caffe Nero, and capping it all off with a West End performance of Chicago.
June 25: South Kensington walking, Hummingbird Bakery, Victoria & Albert Museum, Harrod's, Hyde Park (above).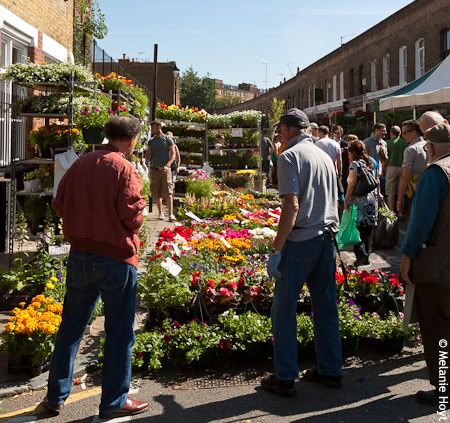 June 26: Columbia Road flower market (above), Brick Lane, Sunday UpMarket, Spitalfields Market.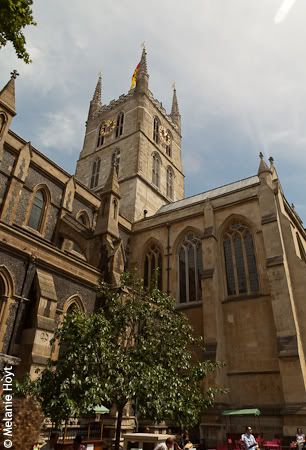 June 27: a really hot day seeing Southwark Cathedral (above), Borough Market area including Monmouth Coffee, river walking and views of Tower Bridge.
June 28: trip to Liverpool Street station (above) for a Brick Lane evening with class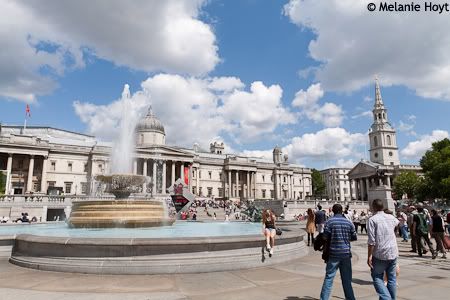 June 29: Mom's arrival in London, so a repeat of Trafalgar Square (above), National Gallery, Covent Garden, St. Paul's, Westminster area. Little Venice for dinner for our last class.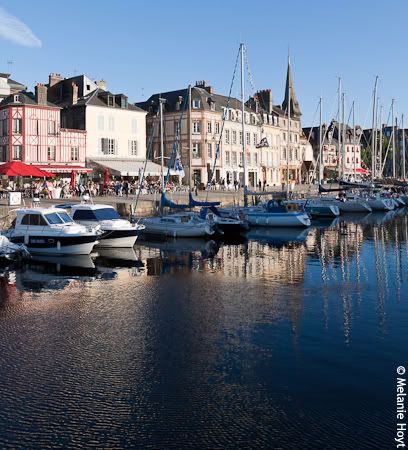 June 30: Crazy travel begins! Eurostar to Paris, train to Caen, rent car, drive to Honfleur (above), French laundromat adventures, first of several amazing seafood dinners.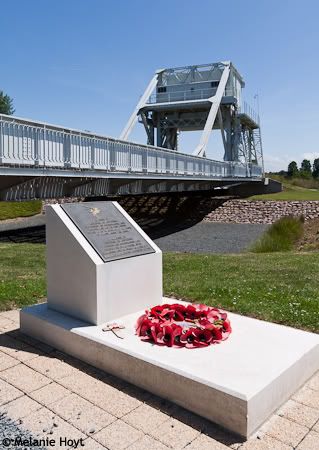 July 1: Cathedral viewing in Rouen, Normandy D-Day tour begins, Pegasus Bridge Museum (above), German bunker tour, Juno Beach and Museum.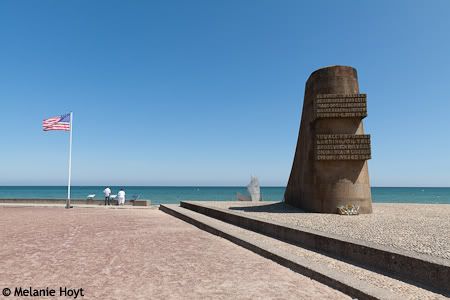 July 2: Day 2 of D-Day tour including Utah Beach, Omaha Beach (above), American and Canadian cemeteries, Mulberry Harbour museum, also Bayeux and its tapestry and the medieval fest.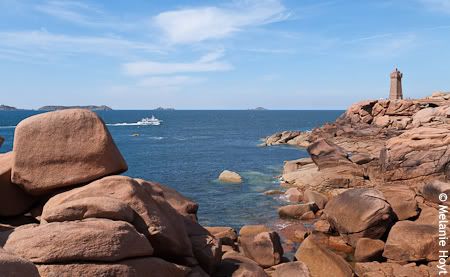 July 3: Mont St-Michel, a random windmill, and one of the most beautiful beaches I have ever seen—the Pink Granite Coast in Perros-Guirec and Ploumanac'h. And some of the best seafood I've ever had!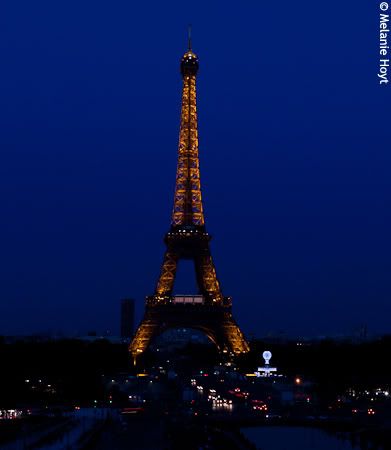 July 4: Travel back to Paris, evening sightseeing in the Latin Quarter, waiting in line for Berthillon ice cream behind Meg Ryan, and taking poster-perfect night shots of the Eiffel Tower.
July 5: Full day in Paris! Finally saw inside the Opéra Garnier (above), introduced my mom to lunching at bougie grocery stores, paid a visit to the Arc de Triomphe, macarons at Pierre Hermé, the Tuileries gardens, and the Musée Rodin.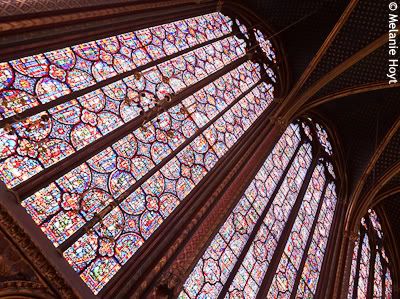 July 6: La Sainte Chapelle (above), my favourite place in Paris. Victor Hugo house, and an amazing on the Place des Vosges. Travel back to London on the Eurostar, overnight train to Edinburgh.
July 7: Arrive in Edinburgh, various city sightseeing, including several museums.
July 8: Edinburgh Castle, another museum, climbed the hill to the National Monument and climbed the tower on the hill for great views of the city. Overnight train back to London.
July 9: Arrive back in London, send Mom off to the airport for her trip home, train to Cardiff. Cardiff Bay (above) sightseeing on a summer festival evening.
July 10: Wandered around Cardiff, and realized that I had allowed far too much time to wander around Cardiff. Enjoyed the art museum, but too much shopping in Cardiff and no extra cash with which to shop.
July 11: Took a train and a bus to get to Tintern to see the abbey ruins. So worth it! Beautiful day, incredible site, and a lovely town. Finally had a full English tea on one of my last days. Surprised that I liked it. Train back to London in the evening.
July 12: Last full day of the trip. Several eating goals in London accomplished: one more coffee at Caffe Nero, a few more macarons from Pierre Hermé, frozen yogurt at Snog, one more yummy salad from Simply Food. When I wasn't eating, I walked by Buckingham Palace and had one more pint of cider in Victoria Station during rush hour.
July 13: Early wake-up call to drag myself to the train station and then the airport. Saw Brad Pitt at Heathrow. Exhausted. Slept most of the way home. What a trip!
After I got home from Europe, I only had about a week to recover before I left again for the start of the skating season and my usual trip to Lake Placid and Ottawa. On the way, I stopped in Michigan to spend a weekend with Jules and then spent a night with Christina in Toronto. This year, LPIDC and Minto were on the same weekend, and since I had people that I needed to see at both events, I stayed in Lake Placid from Tuesday afternoon to Saturday morning, and then drove up to Ottawa to catch the junior and senior dance on Saturday and Sunday. Exhausting, but worth it. And some photo highlights:
I love doing off-ice portraits in Lake Placid, because the scenic views make every shot seem special. This year, I had a chance to work with some new athletes and I had a great time with all of them, but towards the end of a long day of photoshoots on Wednesday, I reconvened with my usuals, Danielle & Alex Gamelin, for our fourth annual Lake Placid photoshoot. And we got this shot: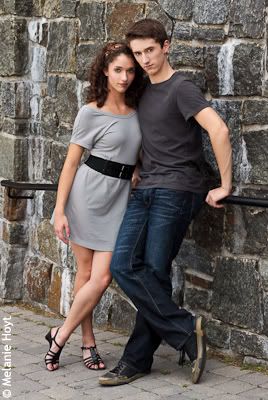 I remember checking my LCD screen and saying something like, "OK, we can take a few more, but seriously...this is the shot." And it was!
Between shoots all over town, I snuck in a couple of hours at junior dance practice, where I got this winner of Vanessa Wade & JoeBen Wilson. The partnership did not survive, but this photo lives on!
On Day 2 in Placid, I photographed intermediate compulsories, a few novice free dances, and most of the junior and senior short dances.
I think that Julia Biechler & Sasha Petrov are just lovely. They have terrific unison in their compulsories, especially for such a young team.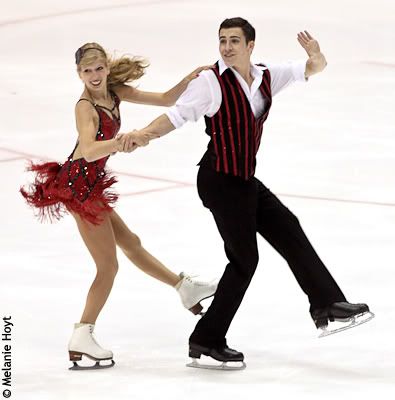 Holly Moore & Daniel Klaber volunteered to make us lunch one day, so of course we were thrilled that they have such a winning free dance.
Friday in Placid was my final shooting day. I shot the novice Kilian, and then some of the junior and senior free dances. It's usually tough to pick which photos to post, but one of these was an easy choice.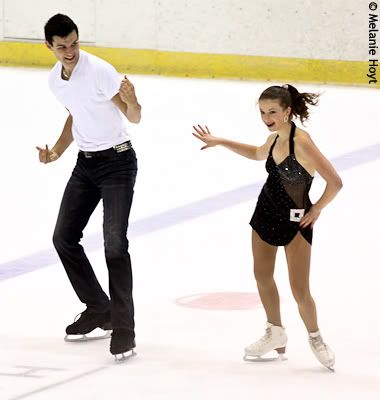 My Canadian li'l sis, Cate Culhane, made her junior début in Placid with Simon Mondor. Their free dance was just a few weeks old at that point, but it made me cry anyway. Even though I had spent two years shooting skating events with her family, Placid was the first time that I saw her compete live, since her dad obviously photographed her while she was competing, and I would be on the other rink. I'd seen her compete free skate once, but never dance, so this was extra special for me.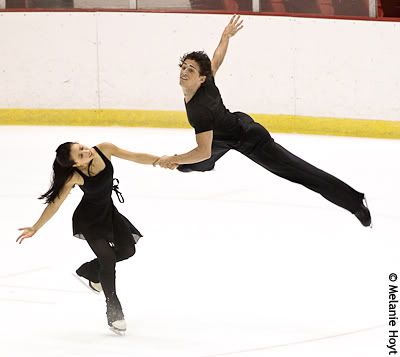 Three of us were sharing my camera during the senior free dance, and when we had divided up the teams to shoot, I had taken the Canadians. But when the last skaters of the night were up, Michelle was exhausted and told me to keep going, which is how I ended up grabbing this airborne shot of Isabella Cannuscio & Ian Lorello. Just wish their costumes hadn't gotten stuck in Russia before Placid!
On Saturday morning, I got up super early to hit the road for Minto Summer Skate in Ottawa. Without any traffic, I arrived in plenty of time to charge my computer and get caught up with a ton of folks. It was really nice to be back, especially among the volunteers that make sure that I am fed!
Nicole Orford & Thomas Williams in the junior short dance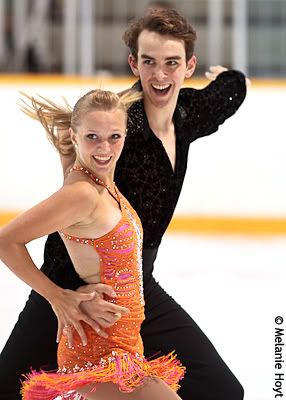 Haili Moyer & Aaron Chapplain in the novice Cha Cha Congelado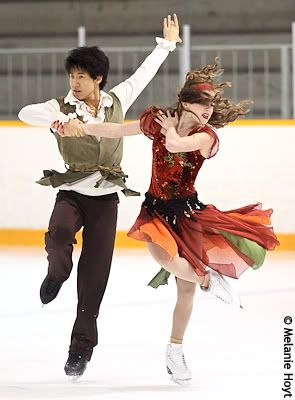 Madeline Edwards & Zhaokai Pang in the junior free dance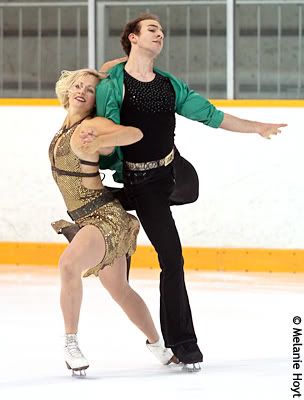 I had already seen Tarrah Harvey & Keith Gagnon's free dance twice that week, so I loved knowing exactly when this move was going to happen, and knowing that I was in the perfect spot for it!
The free dances were over by early afternoon, and just as I was trying to decide how much of the trip home to tackle in one day, the BC crowd invited me to join them for a late lunch, and then lunch turned into lunch + football in the park. Which I, of course, photographed.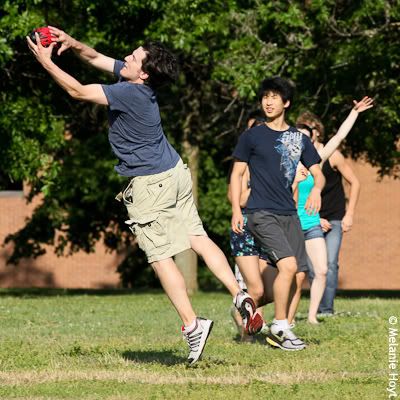 Overall...another wonderful trip. Already thinking about Lake Placid/Minto 2012!
Two weeks later, I went up to the NW suburbs of Chicago to photograph our local summer competition, the Dupage Open. It was fun to see plenty of new faces, even more fun to see junior ladies that could jump, and weird thinking about how I can walk into a club competition in Ontario and immediately start hugging people, but I went almost the whole day at home without even speaking to anyone.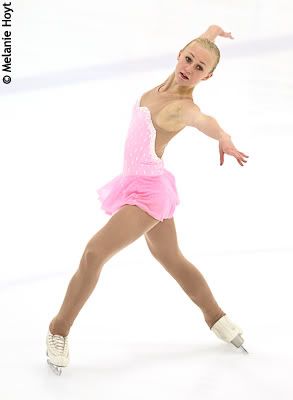 Lexis Verhulst and a picture-perfect Ina Bauer
Jordan Moeller, one of my favourite younger guys in the States to watch. He goes to a school in my mom's district and, well, let's just say that the big-name skaters have never come from the south suburbs of Chicago. So it's been fun to watch him develop; he's a lovely skater.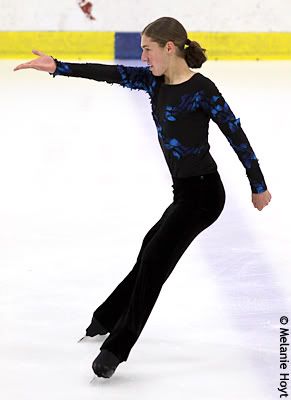 I hadn't seen Jason Brown since fall 2008, when Jules and I were at a show and he was one of the local talents, and I leaned over to her about a minute into his program and said, "this kid is GOOD." Well, this kid recently won the Junior Grand Prix Final!
And to close out August and this blog post, I leave you with a photo of my family on the Wendella river & lake cruise:
Me, Kristin, Bradley, Uncle Bill, Danielle, and my mom.
Part 3 coming soon-ish!